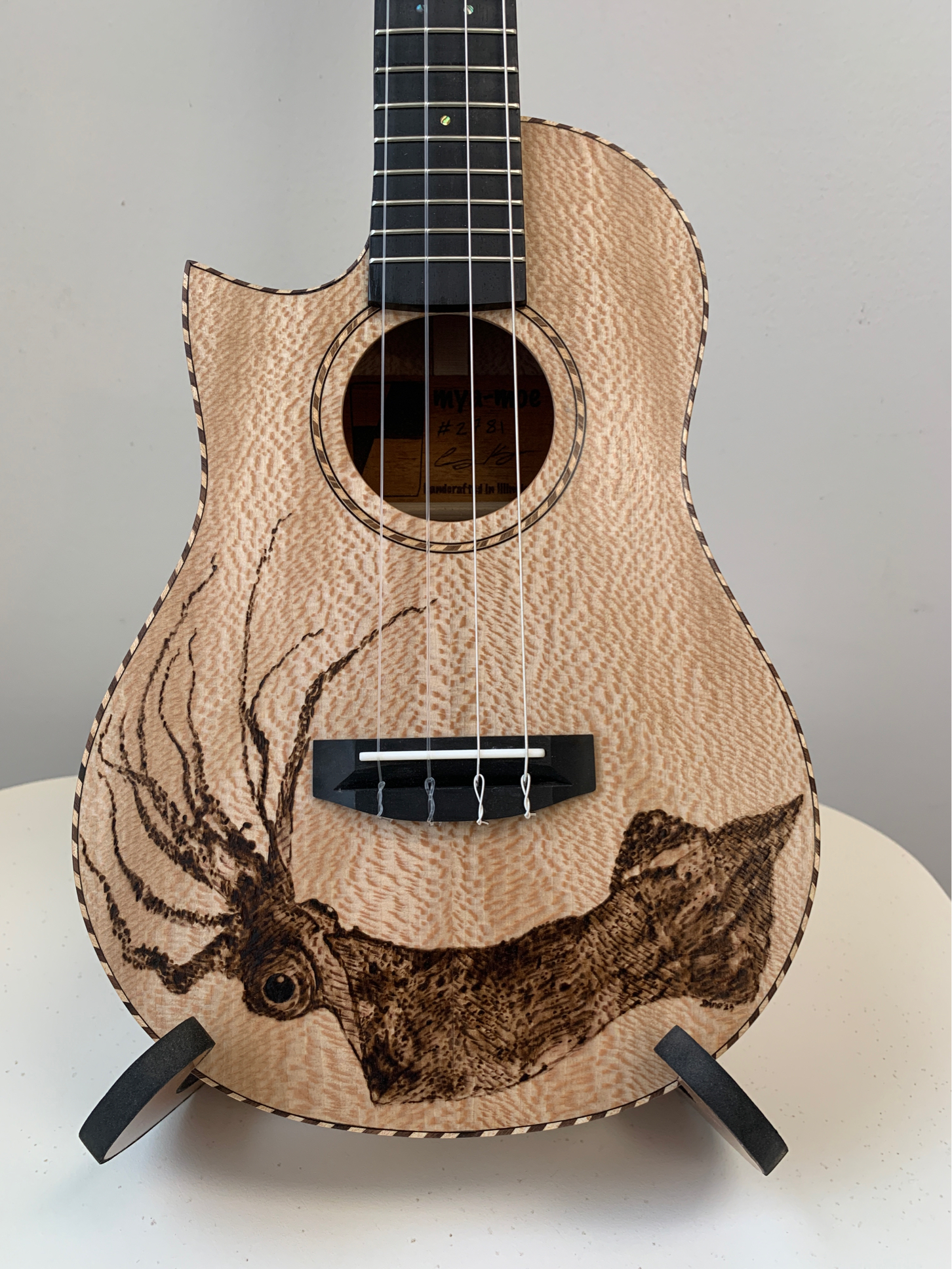 Check out this cephalopod chordophone!
Link
Cary says he's now built three ukes with pyrography on the soundboard.
Victoria Vox owns one
, which she uses for both recording and performances. He notes that he hasn't noticed any adverse affect on tone: "I've heard some argue that it opens up the soundboard, much like torrefied soundboards, but I'm not fully convinced of that."
By the way, I was so captivated by this design that it took me a couple of weeks to realize that it's a left-hand set-up.
I wonder if there's ever been a Kala-Mari uke...