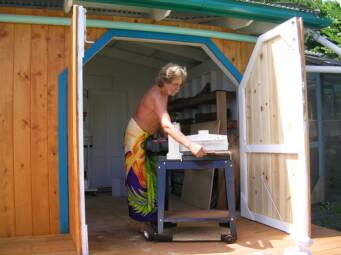 Big Island luthier Chuck Moore dropped us a note to let us know he now has a site up. I'm not personally familiar with his instruments, but I'm jealous of anyone who owns one. They look fabulous.
And I'm jealous of Chuck, too. I mean, wouldn't you want to live in a stunning, energy self-sufficient
treehouse nestled in a mango tree
, hang out in a pareau and build ukes? I think I owe Chuck a personal visit. Call it a Uko-Tourism trip.
Link